Both functional and charming, a barn is a worthwhile addition to your property. Whether you have a working farm or you just need some extra storage, a metal barn or outdoor shed building is a versatile and affordable option. But before you start searching through the many utility buildings for sale, there are many things to consider.
What will you use the barn for? Will you store machinery, tools, crops, or house animals? How you plan to use your barn will help to determine how your barn should be designed. VMS & Concrete, LLC (

also known as

Vega Metal Structures) creates original custom designed buildings for all purposes. 

 

What do you plan to use it for in the future? Plan for the future as much as possible when choosing between utility buildings for sale. You may not know exactly what the future holds, but it's still a good idea to incorporate extra space for growth. 

 

How big will it need to be? The size of your barn should be determined by what and how much you plan to store now and in the future. If it will be housing animals, you'll need to determine the proper size for the number and type of animals who will be living there.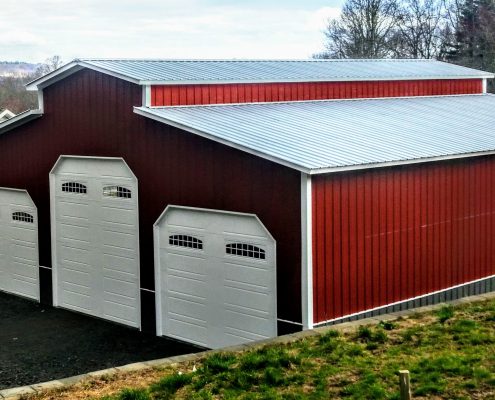 Financing Makes Your Barn More Affordable
Don't let a limited budget cause you to downsize or compromise what you want in a barn. VMS & Concrete's utility buildings for sale are eligible for financing through Home Loan Bank and One Main Financial. Lock in your price with just 10% down and pay for your outdoor shed building over time with regular monthly payments.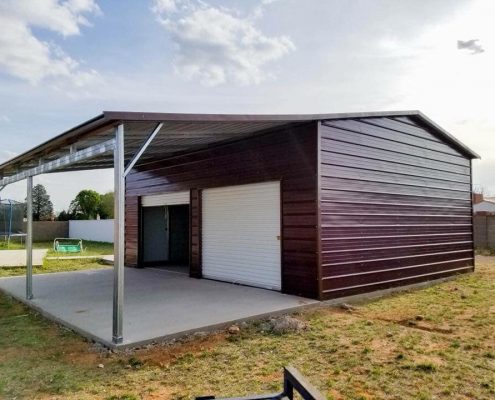 What type of floor do you need? Choosing concrete, gravel, or a dirt floor also depends on the planned use of your barn. For housing animals, it may be best to have a dirt floor. For parking vehicles, a concrete floor is best to preserve the condition of tires. Gravel can serve as a middle ground option. 

 

How much property do you have available? The size of your outdoor shed building is really limited only by the amount of land you have to build on. Metal barns come in all sizes and styles and are completely customizable to meet your specific needs. 

 

Are there any regulations that would have a bearing on your barn? Does your neighborhood have an HOA (Home Owner's Association) that would have by-laws governing the installation of outbuildings in your area? Is your property zoned for farm use if that's your plan? These are important questions to ask and find the answers to before purchasing an outdoor shed building. In some cases even the style and color of the barn may be dictated by a third party.
Get Started on Your Metal Barn Today
When you need a barn constructed quickly, VMS & Concrete is up to the task. Speak with a VMS representative to have a custom barn designed for you. Installation is quick and easy for all metal buildings from small outdoor shed buildings to large barns. Call (336) 799-4416 to inquire about utility buildings for sale made by VMS & Concrete.