VMS & Concrete, LLC (also known as Vega Metal Structures) designs, constructs, and installs outside storage buildings of all kinds from garages and carports to sheds and barns. Commercial buildings and concrete services are also part of the many services we offer. When you need additional storage, whether for tools, machinery, vehicles, or other uses, you can trust that a metal outbuilding designed and built by VMS & Concrete, LLC will be sturdy and durable, not to mention attractive. And we always provide superior customer service to every customer, every time.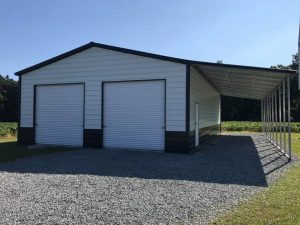 We Manufacture our Buildings with only Top Quality Materials
We don't order our buildings from other companies and then sell them to you. When you purchase a metal building from VMS & Concrete, LLC, we are the manufacturer of your building. We design and build it to your specifications with materials of the highest quality. You are ordering directly from the manufacturer, which saves you money by avoiding the middle man markup that comes with retail stores. And when the manufacturer also handles the installation, you can be sure your building will be constructed correctly for the best possible performance.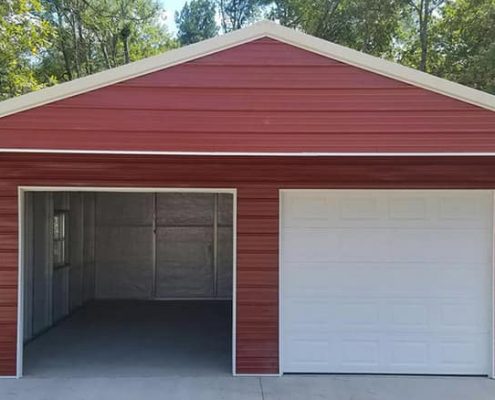 VMS & Concrete, LLC Offers Financing Options for You
We want our buildings and services to be affordable for everyone, which is why we offer financing options available from Home Loan Bank and One Main Financial to make it possible for you to get the outside storage building you need when you need it. Pay for your building in smaller, affordable monthly payments and enjoy it now. Just 10% down will lock in your price.  
We Also Offer Complete Concrete Services for Home or Business
Concrete is a common foundation for most metal structures. In addition to foundations for our buildings, we can handle all of your concrete projects from driveways to walkways to patios. We can do stamped, broom, or smooth surfacing, whatever you prefer. No job is too big or too small. 
When You Need Storage Space Right Away, VMS & Concrete, LLC Is Ready to Help
Looking for outside storage buildings that can be installed fast? VMS & Concrete, LLC has a team ready to help you. Just tell us what you need and we can design it, build it, and install it. Don't leave your valuables out in the elements when you could have adequate storage in place. Call VMS & Concrete, LLC today: (336) 799-4416.