If you're a DIY (do-it-yourself) kind of person, VMS & Concrete, LLC (also known as Vega Metal Structures) has metal building kits for sale. When you purchase a pre-made kit, you can build it yourself at your leisure. Kits come in a variety of sizes, styles, and options so that you can find one that works for you. If you're looking for metal building kits in NC and surrounding states, check out the options available at VMS & Concrete, LLC.
Metal Building Kits in NC Have Numerous Benefits
Fast Construction. Metal building kits make construction fast, meaning your building will be up and ready to go the day you receive the kit. No need to wait for professional installation unless you feel you need it. That means you can start using your building for its intended purpose much sooner than you would with any other type of structure.

 
Cost Effective. One complete metal building kit costs less than the total amount of materials needed to build a different type of building from scratch. Steel is sturdy and durable so it lasts a long time without the need for repairs or treatment. Simply keep it clean and you can get decades of use out of your metal building. 

 

Efficient Use of Materials. Whether you're an environmental enthusiast or not, one good thing about a metal building kit is that no materials are wasted. There's nothing leftover, every piece is used and there's nothing to dispose of once the building is complete, with the exception of some recyclable packaging. 

 

Compact Packaging for Easy Hauling. The materials come in a very compact package that can be hauled in a truck or trailer, depending on the size of your building and vehicle. It won't be a huge production with an oversized load banner and caution flags like the ones you might see when large pre-made wooden sheds are being transported.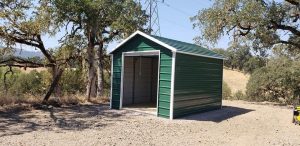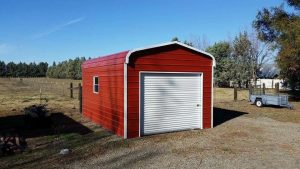 A Variety of Options and Features are Available
Just because you are purchasing a premade kit doesn't mean you don't have options. There are plenty of features available such as different styles and sizes of doors and windows, different color combinations, flooring options, and more.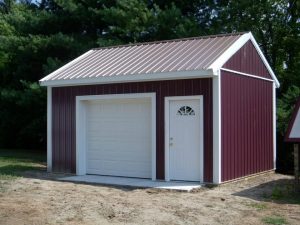 Precision Engineering Means Every Part Fits Snugly
Metal building kits for sale from VMS are designed and manufactured with precision engineering, meaning every piece is an exact fit for easy assembly and top performance. DIY installation requires precision, otherwise it may not be possible to construct the building without help from the manufacturer. VMS empowers customers to build their own sheds, barns, utility buildings, garages, carports, and more. But installation services are still available for those who need it.  
There are metal building kits for sale to meet any need. Call VMS & Concrete, LLC to order your kit today: (336) 799-4416.